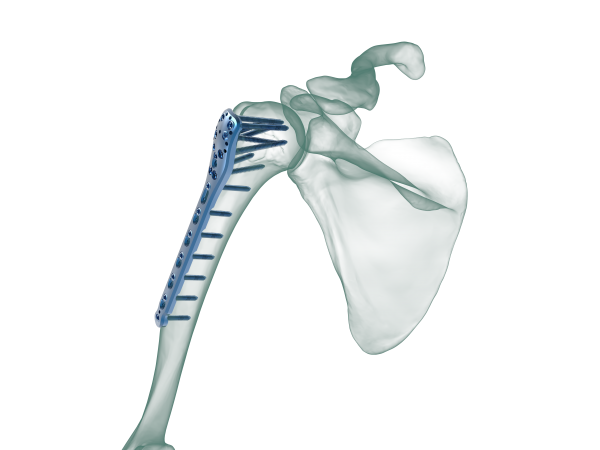 Proximal Humerus Anatomic Locking Plate
Proximal Humerus Anatomic Locking Plate, It is designed to stabilize fractures and deformities in the proximal part of the humeral bone.
The number of holes is between 3 and 14. The plate can be used with Ø2.7mm, Ø3.5mm and Ø4.0mm locking cortical or cancellous screws according to the surgeon's preference.
The plate has an anatomical shape and profile. By positioning the screw at the points that will provide the highest screw attitude at the head of the humerus, maximum fracture retention is achieved. The set includes a guide to position the screws proximal to the plate at a faster and more accurate angle.
Thanks to the Kirschner wire holes, the plate can be temporarily fixed to the humerus, broken pieces can be reduced and the position of the plate relative to the bone can be adjusted. It provides axial compression thanks to its combi holes, while offering stronger stability with locking screw holes.