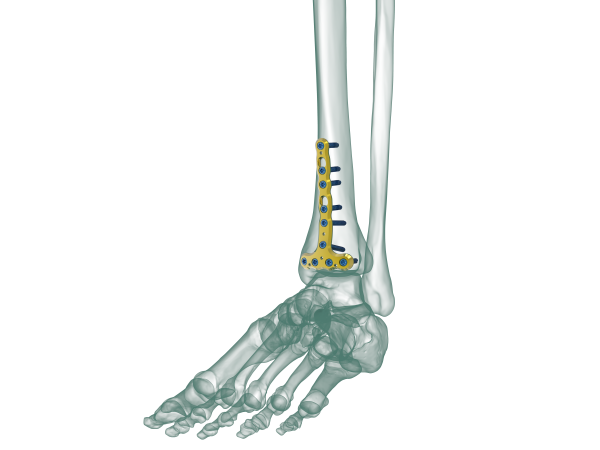 TRUE LOCK Distal Tibia Anterior Plate
TRUE LOCK Distal Tibia Anterior Plate are indicated for fixation of fractures, osteotomies, and nonunions of the distal tibia, especially in osteopenic bone. 
2 different hole options 4-6 holes

3 different size option small,medium,large

TRUE LOCK Distal Tibia Anterior Plate are made of Ti6Al4V ELI material (ASTM F136)
Four locking, rafting screws parallel to the joint surface along with locking, strut screw options providing additional support in the distal region of the tibia.
Thanks to the conical end of the plate to minimize soft tissue irritation.
The Combi holes allow fixation with locking screws in the threaded section for angular stability, and cortex screws in the dynamic compression unit section for compression.
Elongated Combi hole in the neck and shaft facilitate plate adjustment and allow locking or compression options.